Home
-»
Tibet Hotels -»
Shandong Mansion Hotel Shigatse Tibet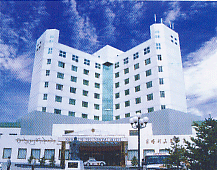 No.5 Shandong Road, Shigatse City Tibet, China
Location :
The hotel is located at the center of Shigatse city, close to the famous tourist attraction TashihunPo Monastery. 250 kms to the nearest airport (lhasa) 5 minute walk to the nearest bus stop.
Hotel Facilities :
Large sized lobby
Earliest check-in at 15:00
4 lifts
Porterage 24 hour
Rooms service 24 hour
17 floors
Coach parking
Car parking (Payable to hotel, if applicable)

Gymnasium
Sauna
Shop
Boutique
Beauty parlour
Car rental facilities
Laundry facilities
Business centre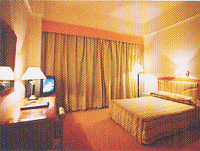 Room Facilities:
The lobby of the hotel is large size with attractive modern decoration. All 111 guest rooms are large in average, euipped with central air conditioning, heating and oxygen supply system. Simply decorated with modern furnitures.
Dining:
The hotel has 3 restaurants with seating capacity of 50, 100 and 300 people. There's also a bar with recreation facilities including pool table and dart in the hotel.
Send Online Query