Home
-»
Tibet Hotels -»
Brahmaputra Grand Hotel Tibet China


Hotel Rating:
ADDSectionB, YangchengPlaza, Gongbutand Road, Lhasa, Tibet, China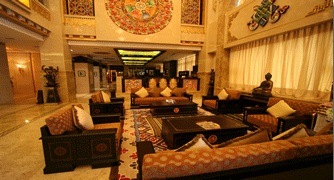 Brahmputra Grand Hotel is a luxury five star hotel, with the combination of traditional Tibetan architectural style and modern decorative technologies. The hotel is located at Gongbutang Road standing at north - eastern back of Lhasa River. It is only 5 minutes to the down-town and is within 60 minutes of Lhasa Gongga Airport.

Location :
The hotel is located at the center of Shigatse city, close to the famous tourist attraction TashihunPo Monastery. 250 kms to the nearest airport (lhasa) 5 minute walk to the nearest bus stop.
Hotel Facilities :
Large sized lobby
Earliest check-in at 15:00
4 lifts
Porterage 24 hour
Rooms service 24 hour
17 floors
Coach parking
Car parking (Payable to hotel, if applicable)

Gymnasium
Sauna
Shop
Boutique
Beauty parlour
Car rental facilities
Laundry facilities
Business centre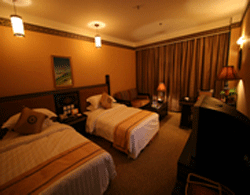 Room:
The hotel possesses 186 fascinating and luxurious deluxe single rooms with independently controlled central air-conditioning, intelligent system, electronic induction lock, visual door bell, furniture and decorations with national features. Every guest room is fit with IDD & DDD & one-button dialing system, broadband network, personal coffer, wire satellite TV, and executive floor with an independent discussion area set.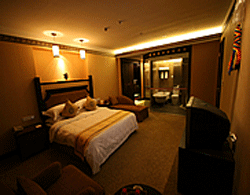 Dining:
The hotel has 3 restaurants with seating capacity of 50, 100 and 300 people. There's also a bar with recreation facilities including pool table and dart in the hotel.
Send Online Query